Diuk x La Grazia Di Dio Chiara di Stella
2 males & 6 females
colors blue, black & brindle
Puppy pictures:
1 week old | 2 weeks old | 3 weeks old | 4 weeks old | 5 weeks old | 6 weeks old | 7 weeks old
The first pic


Many more pics will follow asap!
Diuk x La Grazia Di Dio Chiara di Stella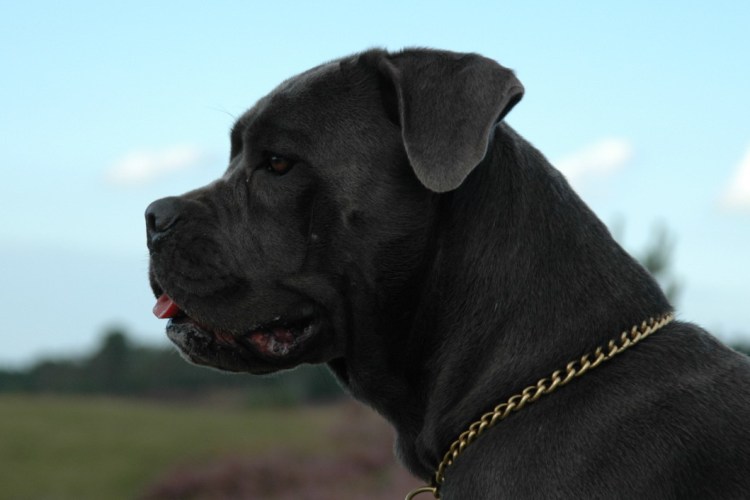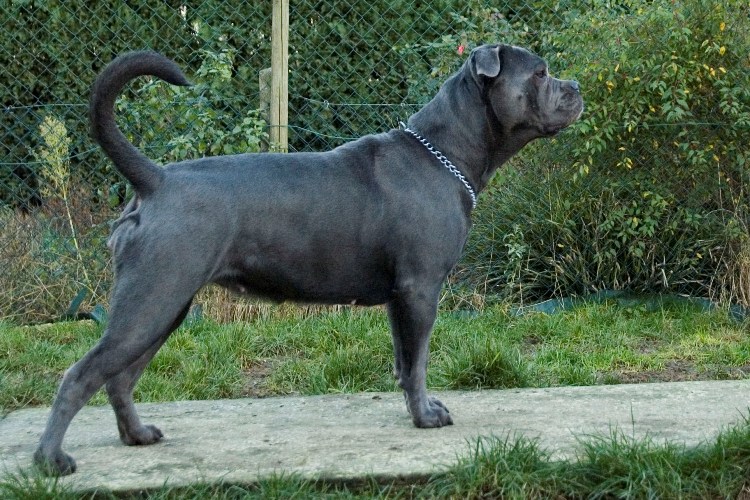 Diuk is owned by Paolo Renzullo, Re Manfredi Cane Corso Kennel
Diuk has proven to be a good reproducer in earlier litters, with great breedtype and superb characters.
Earlier this year we traveled to Manfredonia to meet Diuk in the flesh.
More information about Diuk is on his own website www.canecorsoremanfredi.com/en/diuk.htm
La Grazia Di Dio Chiara di Stella our 3rd generation own bred Cane Corso.
She is the daughter of our own Dutch Champion Stella and Youth World Champion Bayos Dei Silvanbull
Her litter from It. Kamp. Fauno Degli Elmi from last year was such a positive experience for us,
that after a long search for an equaly good match for our Chiara,
we found Diuk and decided to have a litter from this combination.
More information about Chiara is on her own website www.canecorsonancy.be/chiara/
Diuk & Chiara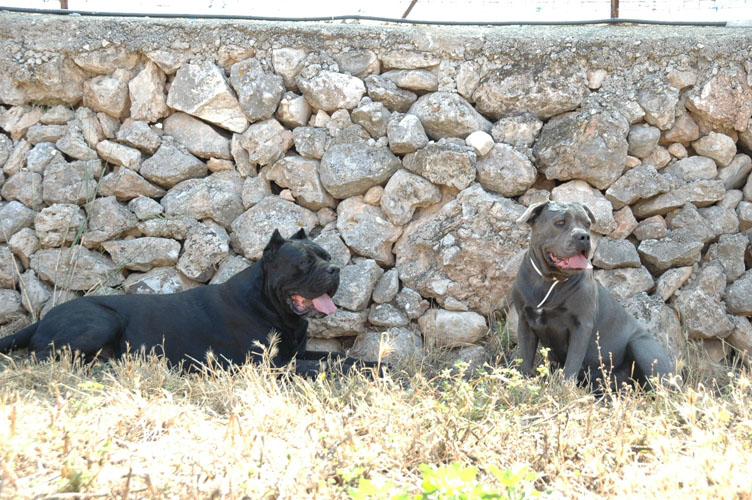 Chiara's parents: Stella x Bayos Dei Silvanbull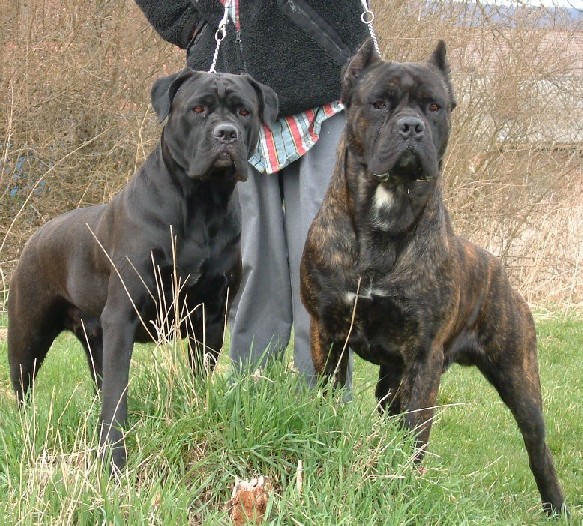 Call or e-mail for more information about the pups:
Nancy Koper
+31 (0)45 - 54 55 131
nancy@canecorsonancy.info
Visit for other interesting litters:
www.deglielmicanecorso.com
www.canecorsoremanfredi.com
We are always happy to help you find a good Cane Corso.

Previous La Grazia Di Dio litters:
Ch. Stella x Ch. Fauno Degli Elmi
La Grazia Di Dio Chiara di Stella x Ch. Fauno Delgi Elmi
Stefany x Chiaro E Tondo Joekel
Ch. Stella X Ch. Federico Dei Re Di Roma
Stefany X Italian & Vice World Ch. Bayron
Ch. Stella X Italian & European Ch. Ettore
Stefany X StoneCroft's Timber
Ch. Stella X Youth World Ch. Bayos Dei Silvanbull
Delilah X Ch. Ciro
Delilah X World Ch. Goliath's Warrior Délano
Nancy Koper
canecorsonancy@outlook.it