4 males & 4 females
LGDD Victory (TORY) x Max Steel Castrignano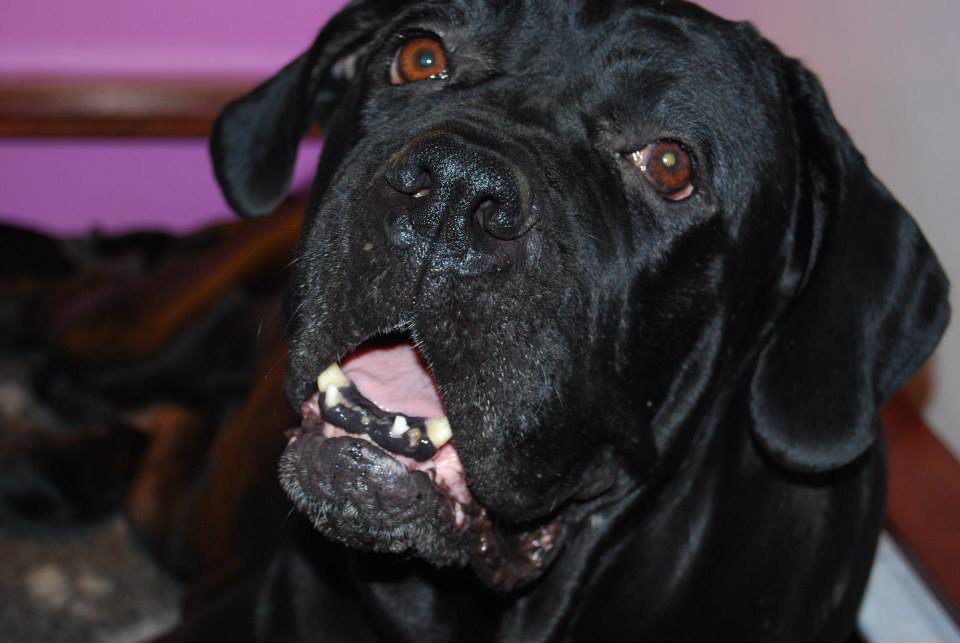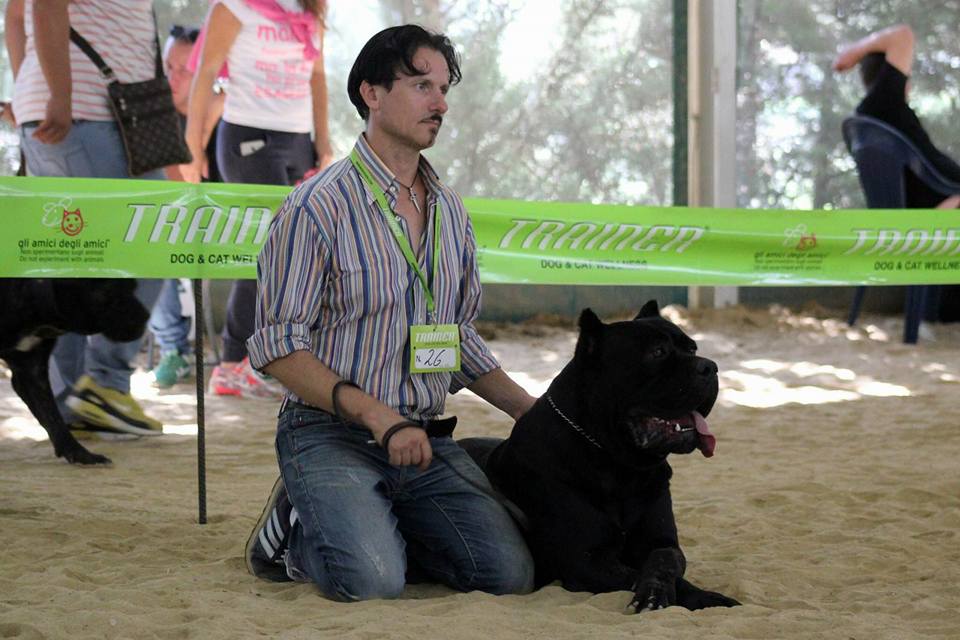 Max Steel is bred and owned by Massimo and Tomassino from Castrignano Cane Corso Kennel, Manfredonia It.
Manfredonia is the kitchen of the Cane Corso.
Here the Cane Corso is still bred by the old original recipe
His father is Ayron Del Dyrium and his mother Alice Castrignano, full sister of Achille Castrignano,
who already had an amazing litter with Tory last year.
Ayron has prooven himself many times to be a great producer. Not only with Max, but has already produced many champions.
The Cane Corso does not resemble Boxer, Bullmastiff, Broholmer, Great Dane or............
The Cane Corso resembles Cane Corso and we are happy that through the years we have become very close friends with Massimo and Tomassino Castrignano and their old original rustic Cane Corsos, so that also we have the chance to breed this magnificant breed the way it was meant to be.
Tory is the daughter of our own bred Joline (daugher of Ch. Stella and Italian Champion Fauno Degli Elmi)
and Molock di Re Manfredi, bred by Paolo Renzullo
Tory is our pride and joy, because we bred her ourselves and she has the old traditional rustic headtype.
She has a powerfull body and mind and has a social character.
Molock is the son of Eva di Re Manfredi and Primo di Castrignano (son of the famous Tuco)
Puppy pictures:
Just born | 1 week old | 2 weeks old | 3 weeks old | 4 weeks old | 5 weeks old | 6 weeks old
| 7 weeks old | 8 weeks old | 9 weeks old | 10 weeks old | 11 weeks old | 12 weeks old
For more information contact us at
canecorsonancy@outlook.it

Visit for interesting litters also:
www.canecorsocastrignano.com
We are always happy to help you find a good Cane Corso.

Previous La Grazia Di Dio litters:
Olga Castrignano x Molock di Re Manfredi
Victoria/Tory x Achille
Victoria/Tory x Black
La Grazia Di Dio Joline x Molock di Re Manfredi
La Grazia Di Dio Joline x Diuk
Diuk x La Grazia Di Dio Chiara di Stella
Ch. Stella x Ch. Fauno Degli Elmi
La Grazia Di Dio Chiara di Stella x Ch. Fauno Delgi Elmi
Stefany x Chiaro E Tondo Joekel
Ch. Stella X Ch. Federico Dei Re Di Roma
Stefany X Italian & Vice World Ch. Bayron
Ch. Stella X Italian & European Ch. Ettore
Stefany X StoneCroft's Timber
Ch. Stella X Youth World Ch. Bayos Dei Silvanbull
Delilah X Ch. Ciro
Delilah X World Ch. Goliath's Warrior Délano
Nancy Koper
canecorsonancy@outlook.it